By
Erika Higgins
Last Friday, August 17th, at the Alonso home game versus Countryside High, we thought we were off to the perfect start with a touchdown on the first play of the game, but the referee called us down halfway to the endzone. Later in the first quarter, we were able to execute a beautiful pass into the endzone and score one extra point. We were leading seven-to-nothing through the rest of the first half.
Not long into the third quarter, Countryside High scored a touchdown, but missed the extra point. We were able to keep our one-point lead through the rest of the second half and win the game with a score of seven-to-six.
A senior, Jonathon Negron, who is #54 and a defensive tackle on the team, had a great outlook on the game. "We had a lot of players make great plays on both sides of the ball. We did have some mistakes, but it's nothing we can't fix or improve on to make our game better and fulfill the program's goal, and that goal is to be great."
---
Powered by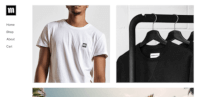 Create your own unique website with customizable templates.