Senior year is a huge milestone for many people; the idea of graduating gives a fulfilling sense of accomplishment. For some students, high school is this great experience in which they gain lifelong friends, aside from the academic knowledge. For others, however, those four years are far less exciting.

​

How did you hear about us?
Powered by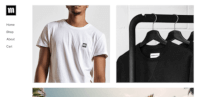 Create your own unique website with customizable templates.