From sitting on the ground to sitting in a chair with a table, school desks have really improved. Desks change throughout the years. There are many types of them around the world, with elementary having a cubby above their laps to just a table and a separate chair.

These forms of seating were never meant to be comfortable. When sitting in the same spot for an hour, the aches can really progress from none to all around. Eventually, legs will forget how to not hurt. Stretching can help, but never completely works.

How did you hear about us?
Powered by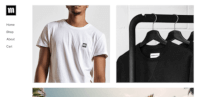 Create your own unique website with customizable templates.