Many changes have been made this school year; one of which being the school times being moved. Now, we get to wake up an hour later and get home a half hour later. Students have some strong opinions on waking up later and staying a little later.

Jaylinn Morel, among many students, likes the new school times. "I like coming to school later. It's not a big difference. I'm not really nervous about this year." Students agree that waking up a little later seems better because they are more awake and readier to learn. Students are more likely to stay alert instead of sleeping during class.

How did you hear about us?
Powered by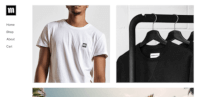 Create your own unique website with customizable templates.