There have been some changes this school year, like the new Tardy Stations. Once the door shuts, instead of knocking to be let into the locked classroom, now students must walk to the closest tardy station and get a pass before returning to their classroom. Students and administration have a lot to say about this new policy.

​

How did you hear about us?
Powered by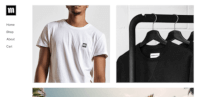 Create your own unique website with customizable templates.