Millions of kids around the nation have once or occasionally enjoyed a ride on the big yellow vehicle that we call a school bus. It gets them to school and back home usually in a timely manner. However, Hillsborough County Public Transportation has been experiencing MAJOR bus delays and tardies, since August 10th , 2018, the first day of school.

How was this issue brought about? It hasn't been because of basic setbacks that we usually

run into, including weather and traffic. Many inferences have been made from a lot of students,

staff, and even parents. Nonetheless, the best point of view to evaluate would be from the operator of

the automobiles themselves: a bus driver.

How did you hear about us?
Powered by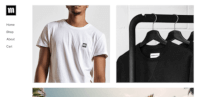 Create your own unique website with customizable templates.