Alonso High is very big when it comes to school spirit,

especially

when our football team is playing against our longest known rival, Sickles High School. Every year, football season is worshipped by students and the most visited game is always against Sickles. The Sickles vs Alonso game is a yearly tradition: Sickles students are part of a black-out and Alonso students perform a white-out in honor of our school colors. This year, it was an Alonso home game and both sides of the bleachers were committed to their color and their team.

How did you hear about us?
Powered by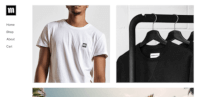 Create your own unique website with customizable templates.