Last Friday, August 17th, at the Alonso home game versus Countryside High, we thought we were off to the perfect start with a touchdown on the first play of the game, but the referee called us down halfway to the endzone. Later in the first quarter, we were able to execute a beautiful pass into the endzone and score one extra point. We were leading seven-to-nothing through the rest of the first half.

Not long into the third quarter, Countryside High scored a touchdown, but missed the extra point. We were able to keep our one-point lead through the rest of the second half and win the game with a score of seven-to-six.

​

How did you hear about us?
Powered by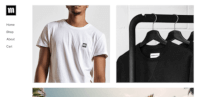 Create your own unique website with customizable templates.