Liznally Jimenez

Howell Emanuel Donaldson III, a basketball player from St. John's and former Alonso High School student, was caught and is alleged to be the infamous Seminole Heights Serial Killer. According to police, the 24-year-old was taken into custody regarding the terrorizing of the Tampa neighborhood, Seminole Heights, for 51 days before he was caught. According to Fox News, the murderer used the same gun for the killing of four people and when asked why he did it he said he had "no apparent motive." The Times reported that Donaldson was arrested at a McDonald's in Ybor City based on a tip given to Tampa police after he brought the loaded gun to his job at the restaurant and asked a co-worker to hold it. The suspects' coworker was the one who turned him into the police after Donaldson ask her to hold his bag which contained the murder weapon while he supposedly ran errands. She gave the bag to a nearby police making it possible to arrest the Seminole Heights killer and also earning herself $110,000 dollars.
Alonso High School students had some strong thoughts on the arrest. Amanda Rivera Soto, a 10th grader at Alonso High remarked, "I'm shocked to know that such a person came out of the same school that in and to think that we might have sat in the same seat is crazy." Robert Fernandez echoed similar sentiments. "It was surprising to know that he graduated from the same school that I go to." However he added, "but I don't really care too much about it." It seems despite this interesting turn of events, life as usual will proceed in the land of the Ravens.
Powered by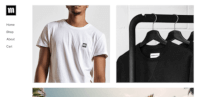 Create your own unique website with customizable templates.