By:
Annalys
Gonzalez
Last year, the Alonso student government body chose the president for the class of 2019. Towards the end of the year, during the afternoon announcements, the school was happy to hear that Junior Jessica Morales was going to begin her senior as head of the class of 2019. In her time as president, Jessica has come up with very creative ideas to improve the school's spirit. The happiest school days for students is pep rallies and senior class president Jessica plans on making them even better. One of the ideas that was brought up were glow in the dark pep rallies. There are videos on the internet of other schools that have done
that,
and they are quite mesmerizing. Many ideas were also brought up for senior prom. While interviewing Jessica, she mentioned that she would make the senior prom unforgettable; however, she was not willing to ruin the surprise. So far, there have been no complaints of Jessica and all seniors are excited to see what is to come!
---
Powered by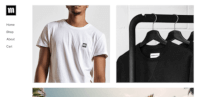 Create your own unique website with customizable templates.