By:
Annalys
Gonzalez
It is a crucial time of the year for seniors; the pressure of applying for colleges and hearing from the admissions office could be nerve wrecking. Seniors are told to start applying to their universities of their choice right away because the chances of acceptance are higher. To motivate her students to apply, our own history/economics teacher Ms. Lipscomb is giving her students extra credit for each acceptance or rejection letter that her students bring in.
Ms. Lipscomb is in room 2003; her room is decorated with many college flags to help push her college spirit onto her students. The room has very vibrant colors on the walls, and one wall is filled with sheets of paper; if given a closer look, you can see that they are admission letters from universities all over the U.S, because her class "has no boundaries, it's a place of free thinking". ​
---
Powered by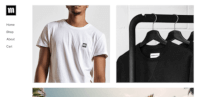 Create your own unique website with customizable templates.