Students are freaking out about the newest Snapchat update. According to Buzzfeed, the company announced the update in November, but it was officially rolled out in early February. This new update changes the design layout of the app itself. It combined private messages with what is called stories (where people post videos and photos) onto the same screen. It sounds like a small change, but it is causing a lot of backlash against the app.

People have tried many different ways to restore the old layout. One technique, which would only work on iPhones, is to delete the app, turn off automatic updates, redownload Snapchat, change your account password, and log back in. Similar techniques, including this one, have been shown to not work and many people are just deleting the app altogether.

How did you hear about us?
Powered by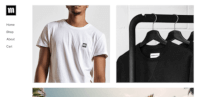 Create your own unique website with customizable templates.